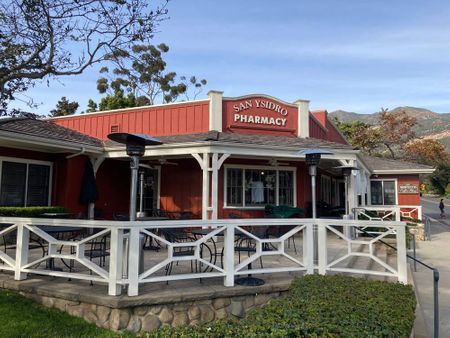 San Ysidro Pharmacy is an accredited compounding pharmacy that has been serving Montecito/Santa Barbara and the Tri Counties area for over 66 years. The roots of our pharmacy and boutique run deep within the local community, and our knowledge and expertise in the industry is what makes us stand out from the rest. We remain an independent pharmacy, working hard to provide excellent service and quality customized patient care to our customers.
As a full-service compounding pharmacy, our goal is to share knowledge regarding prescriptions, special compounds, health and wellness for you, your children and pets. We can compound almost any prescription you might need for pain management, natural hormone replacement, pediatric as well as veterinary needs. We sell pharmaceutical grade vitamin lines, high-end cosmetics and skin care as well as fine gifts, soaps and lotions.
Our complimentary specialists are on-site and available by phone for Pharmacy, Nutrition, Cosmetics and gifts to help you find what you need. As always, shipping and delivery are available for a small fee at your convenience.
We look forward to providing you with a wonderful Pharmacy experience.